Conditions Treated
ADHD – Children & Adults
Eating Disorders
Mood Disorders
Personality Disorders
Psychotic Disorders
PTSD
You can call or schedule your appointment online. Follow up appointments are provided in office or by HIPPA compliant Zoom Video conferencing. Initial appointments are required to be in person.
Our Misson
We provide medication management specific for your mental health needs. We are dedicated in treating our patients and their families with dignity and respect.

QbTest for Evaluation of ADHD
At Wadsworth Psychiatric Services, we are proud to announce our recent partnership with QB Tech, a Swedish based company that developed this cutting edge technology that has taken the guesswork out of the diagnosis of ADHD, as well as monitor the effectiveness of ongoing treatment. This now makes us one of the only private practices in Washington to offer this revolutionary new technology, and therefore, we are able to offer the most complete ADD/ADHD treatment in the Pacific Northwest.
Do you think that you, or a loved one has ADD/ADHD? Schedule an appointment online, right here on our website, to come and determine if you are ready to begin leading a more peaceful and productive life!
Suboxone Treatment
We offer Suboxone a medicated-assisted treatment option for opioid dependance. Suboxone can deliver relief of cravings, controlling urges, and alleviate withdrawal symptoms.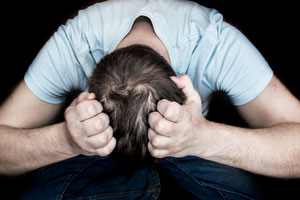 Next Step
Let us help you live your life to the fullest and make your life better. Call or schedule your appointment online today.